In response to the President's speech on the state of the Nation's address, the New Patriotic Party NPP Chairman for Afane Temporal Booth electoral area Mr Thomas Appiah indicated that the President went far.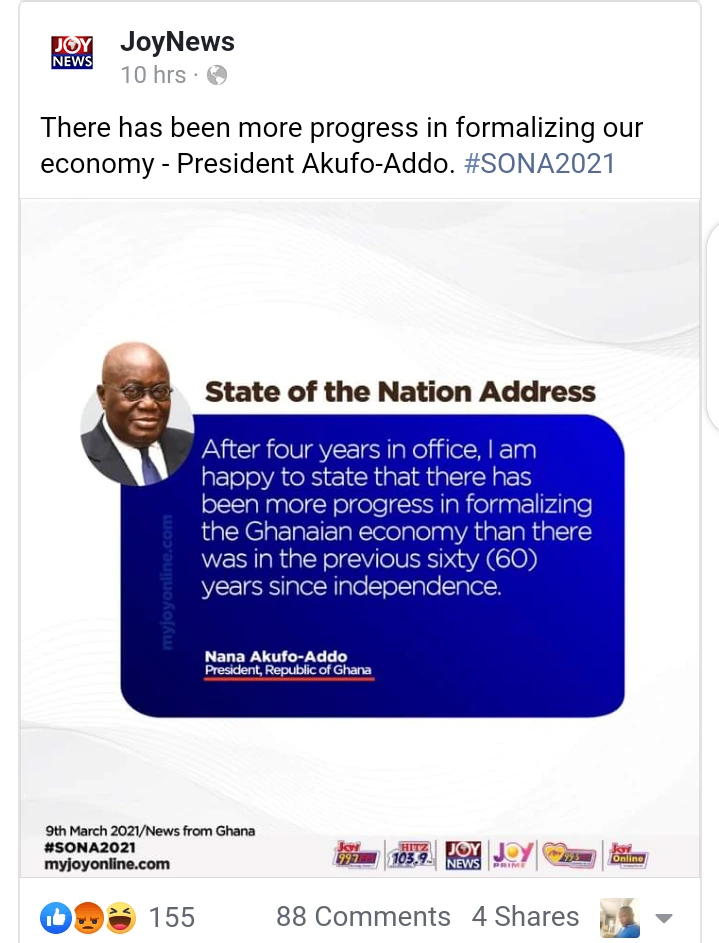 According to him, we can all see that the President has done very well in the past years. For fairness sake, he will say that he went too far to compare their tenure to the past 60 years.
" We can compare our tenure to that of John Dramani Mahama and the NDC. Going way back to 60 years, I think it's not all that necessary. with all due respect and Apologies" He said.
His colleagues are however unhappy about his utterances as they feel he is talking more as an NDC man than NPP. And that if he feels Unhappy in the NPP, he should humbly resign the.
" He is speaking for himself and not the NPP. If there is anything you want to hear, officially our communication Director handles that and not him" One George Yanka fired him in reactions.
Source:  True_News