Recently, Ghanaians have been complaining about economic hardships, the increase in prices and the high income tax rate. Making living uncomfortable in Ghana.
Ghanaians have reacted massively on a post president Akufo-Addo made on his official Twitter page.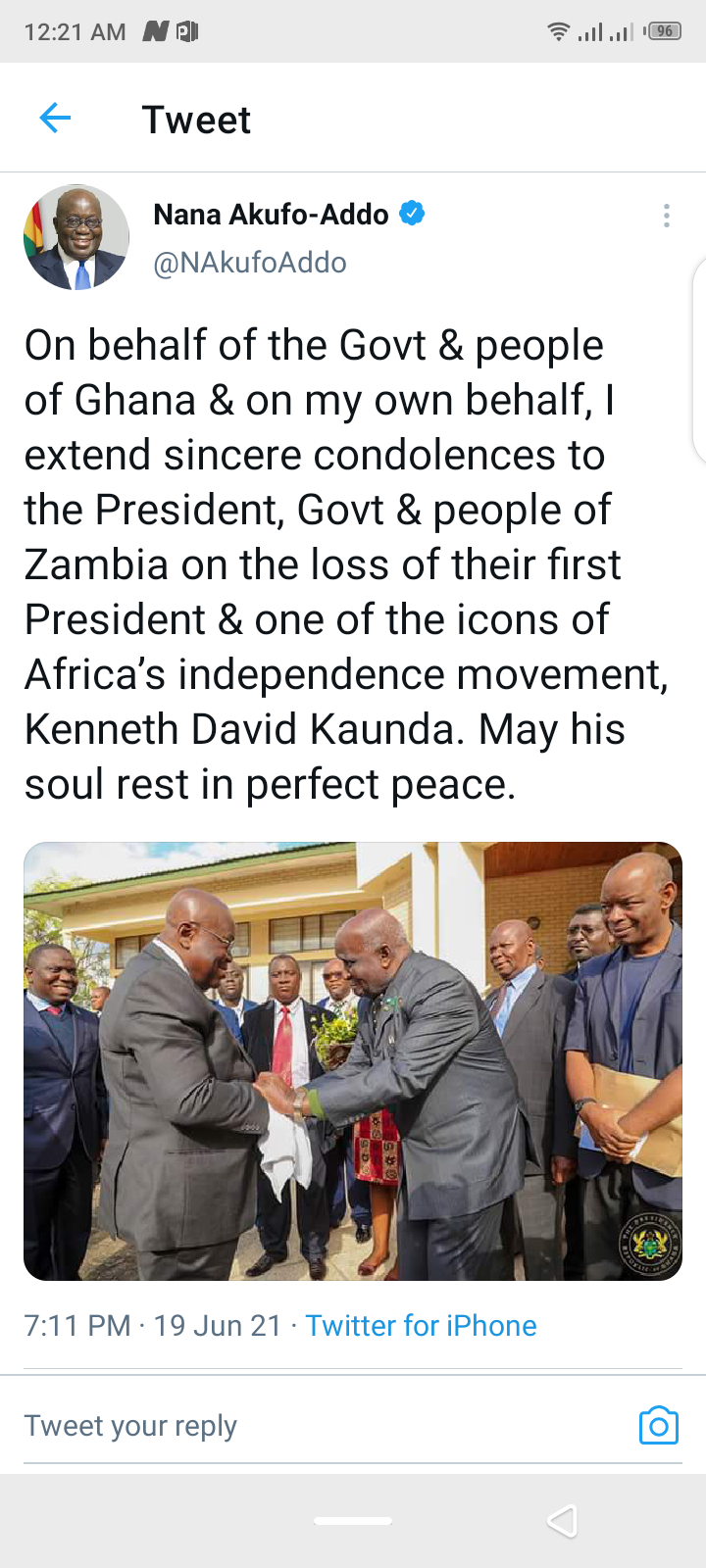 In the post president Akuffo-Addo was sent his condolences to the president and the people of Zambia for the death of their first president.
Ghanaians reacting to Nana Addo's post spelt out their feeling the governance of Nana Addo Dankwah Akuffo-Addo.
Ghanaians seem to be disappointed in Nana Addo since they believe he does not keep to his promises he made whiles campaigning.
Below are some quoted comments;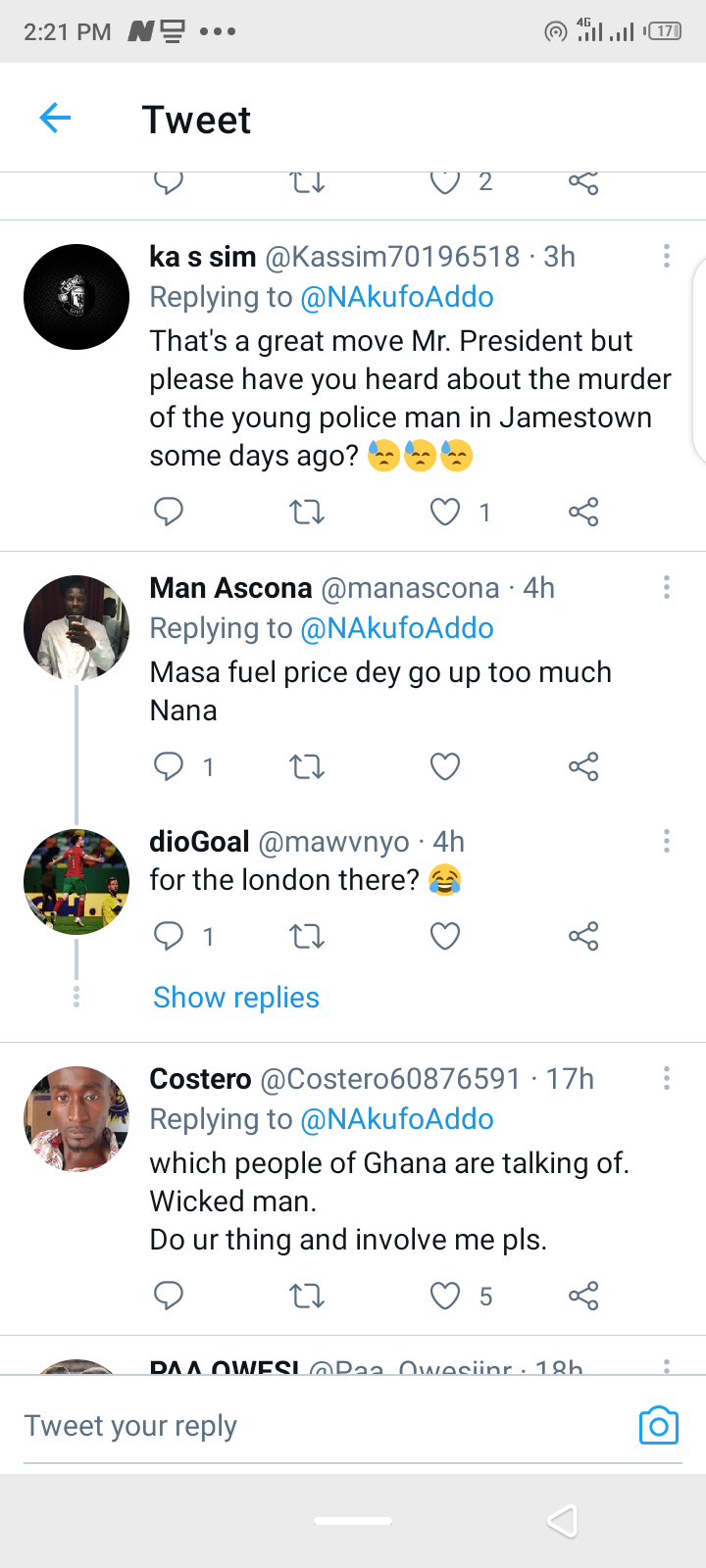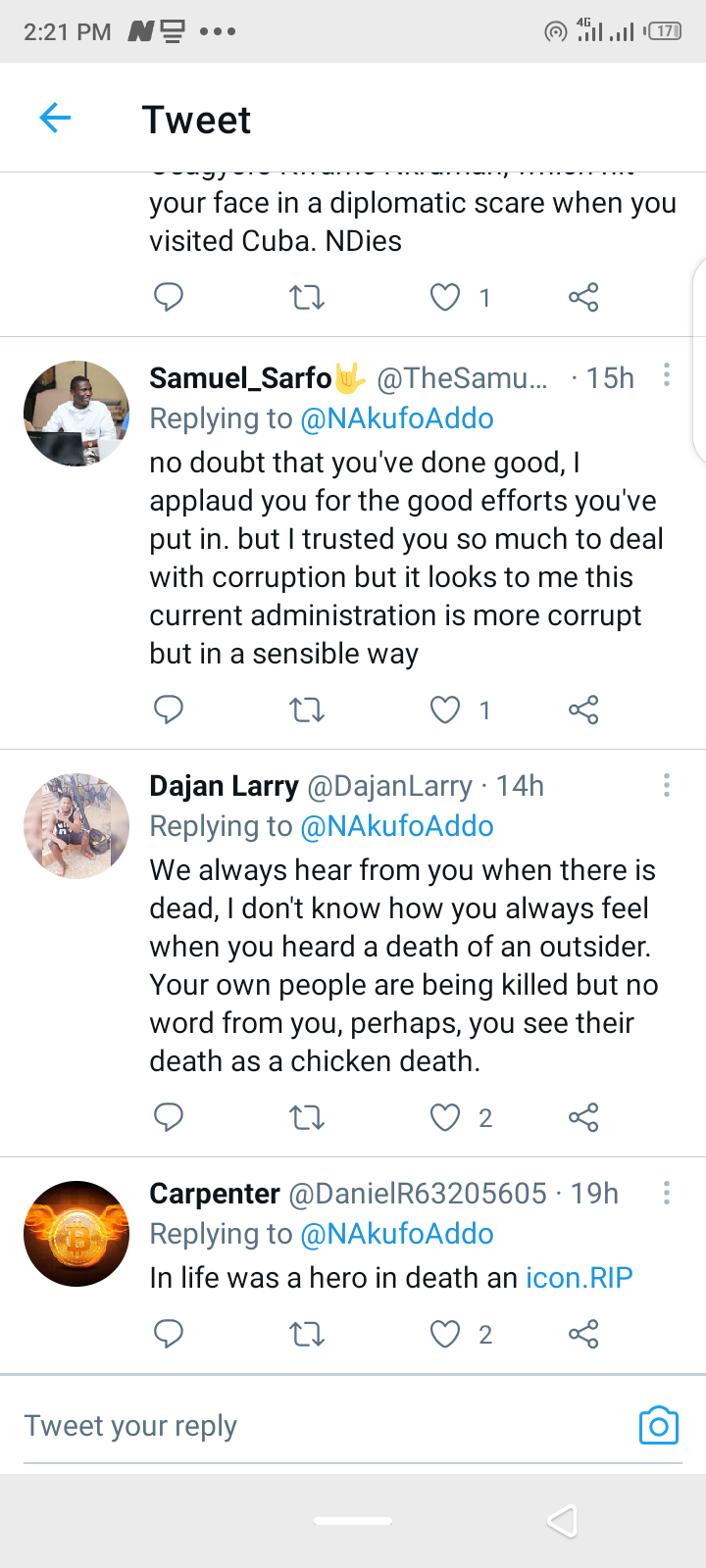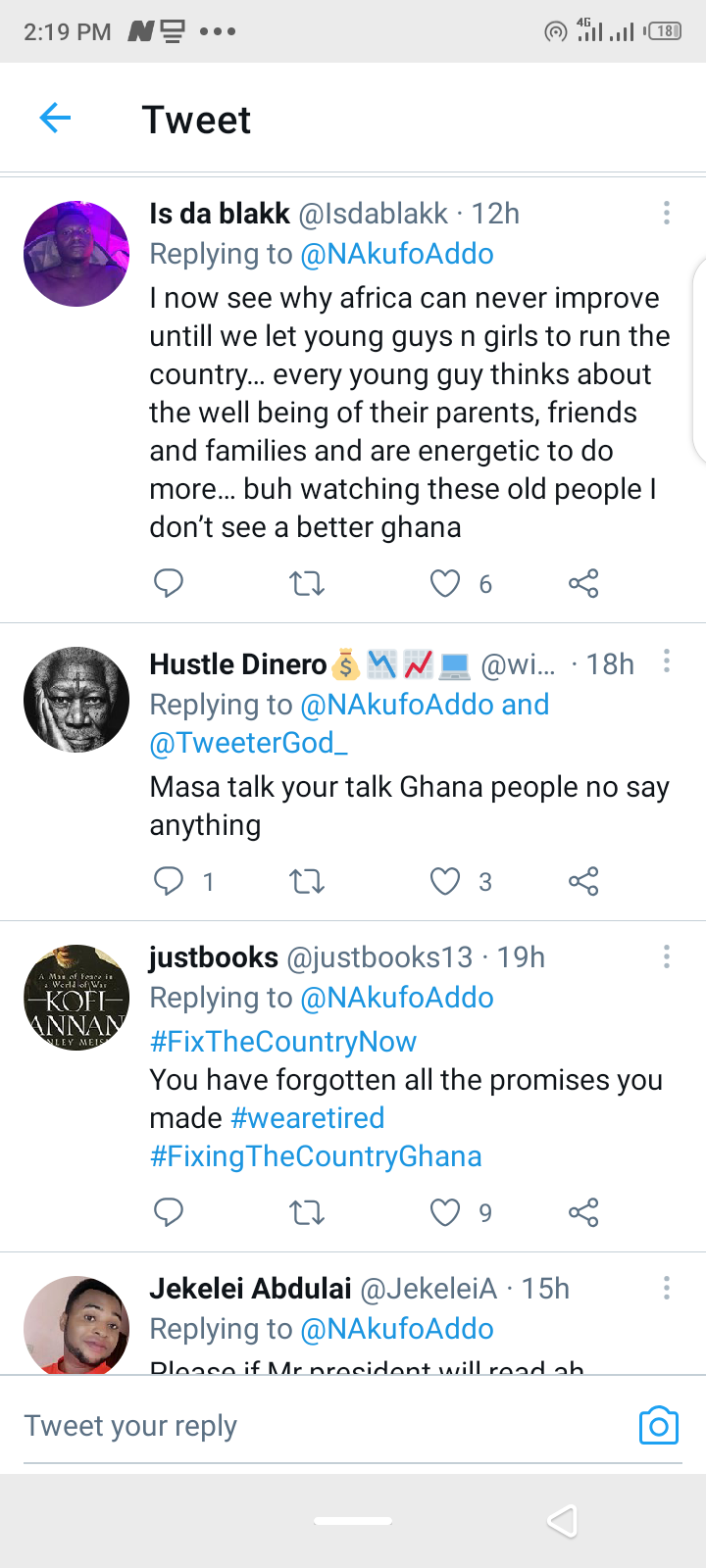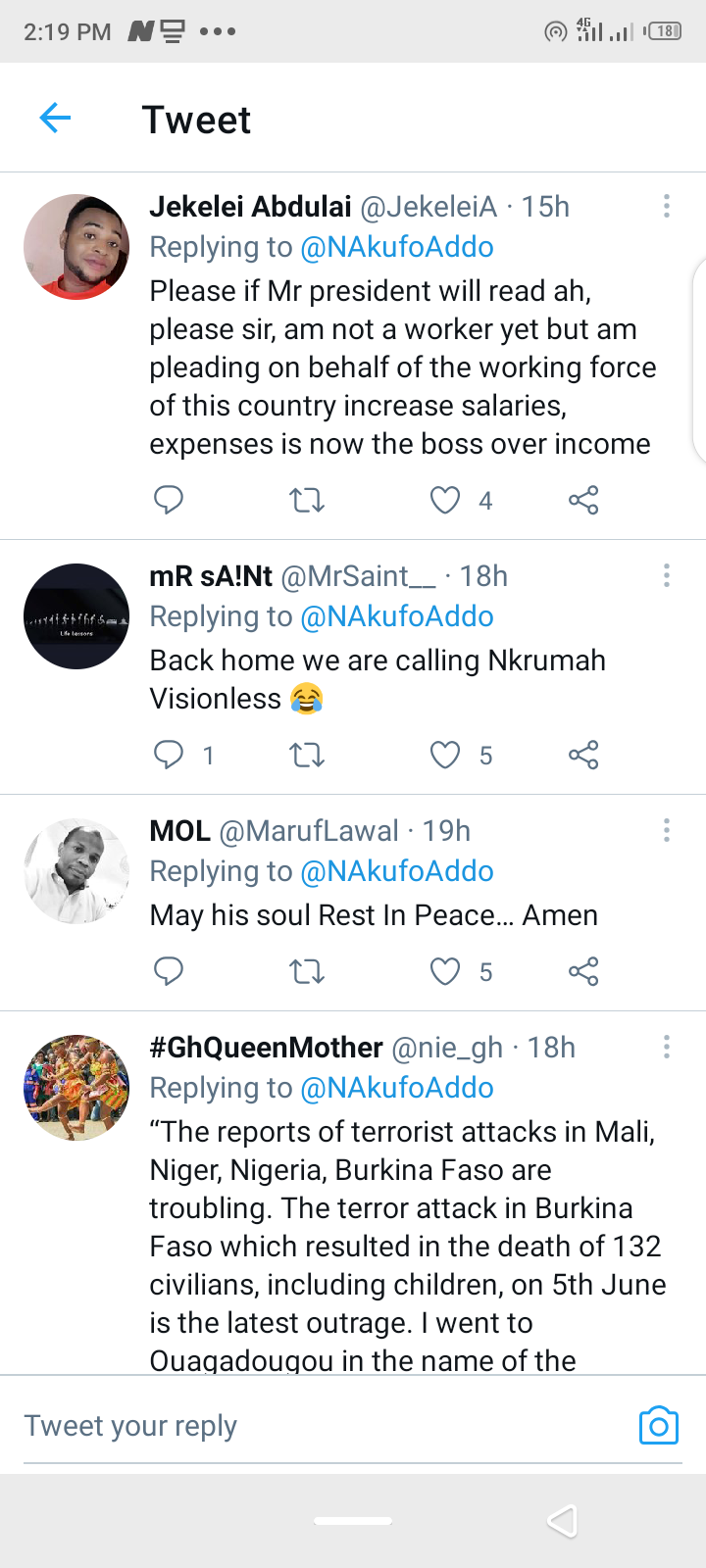 "You have forgotten all the promises you made"
"Please if Mr president will read ah, please sir, am not a worker yet but am pleading on behalf of the working force of this country increase salaries, expenses is now the boss over income"
"That's a great move Mr. President but please have you heard about the murder of the young police man in Jamestown some days ago?"
"Back home we are calling Nkrumah Visionless"
Is the allegations against Nana Addo Dankwah Akuffo-Addo that he does not keep his promises true? I think he has done enough for Ghanaians to appreciate. He is the best president so far.