A video shared by the Ghana police service not long ago has shown the face of the armed robber who sent some terrifying message to Ghanaians whiles holding a gun.
In the video, the young man who had the accent of a voltarian but had no name displayed on social media has been grabbed by the police.
As for Dampare, you can run from him but you can not hide for much longer. He has been on the run for long and the police have searched for him for long.
He displayed a gun and spoke in his native language with an ending statement or line which said, kill them all.
This was surprising and horrifying. For a robber to have the courage to come live on social media is one thing that most people find hard to believe.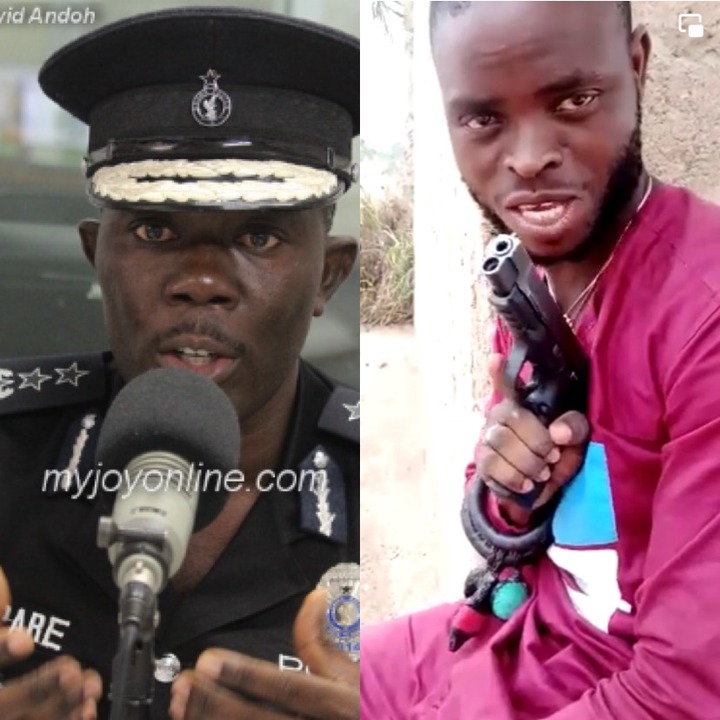 This clearly meant he was not afraid of what might come next because he was heavily armed to protect himself. He also claimed he had juju on his wrist that aided his robbery.
But once again, Dampare and his boys do not know what Juju is when they are operating and ensuring discipline.
The suspect called Godstrong Tettey was seen brandishing a pistol and had no fear or concerns about it.
But the police finally have him in custody after they chased him down at Adeisu. Godstrong could have used his name bearing the part of God for something profitable but here he is, being a victim of a possible era of life wasting in prison.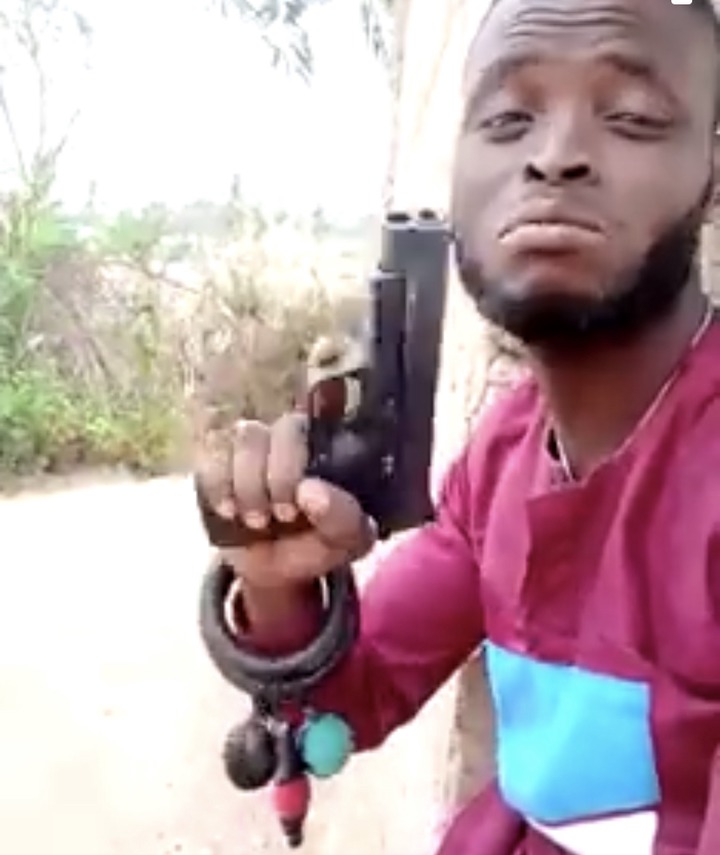 He is with the eastern regional police command where he is awaiting his punishment for this barbaric, wicked, dangerous, selfish and inhuman act.
The Ghana police keeps on fighting hard for the country and it is about time we play our individual roles as Ghanaians in ensuring that peace is instilled.
Watch the video and report from Ghana police service below: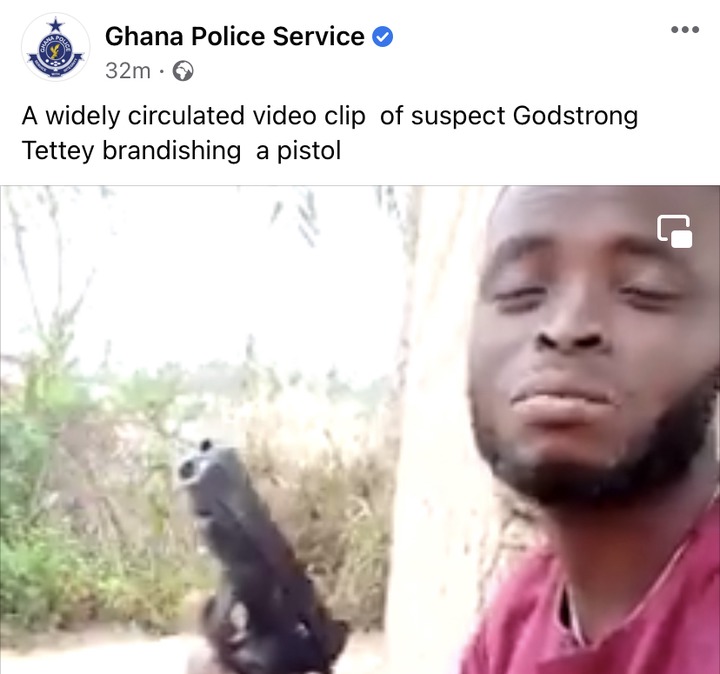 Click here to Watch Video
https://fb.watch/8MmNGzNWnK/