Social media users share expectations ahead of the President's address
In his last address to the state, President Nana Akufo-Addo extended the ban on public gatherings until the end of May 2020.
Prior to this announcement, some people had called on the President to relax the rules. Apart from the ban on public gathering the country's borders were also to remain closed until May 31.
As Ghanaians wait patiently for an address from the President tonight, JoyNews took to its Twitter handle to ask people what their expectations were and the issues they wanted to be addressed by the President.
Find some of the comments below: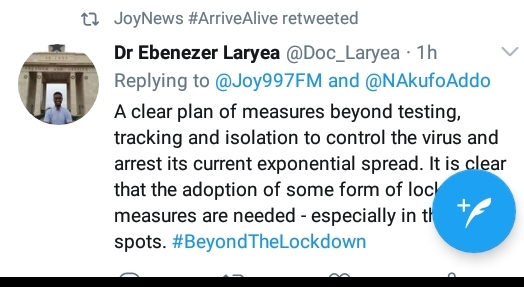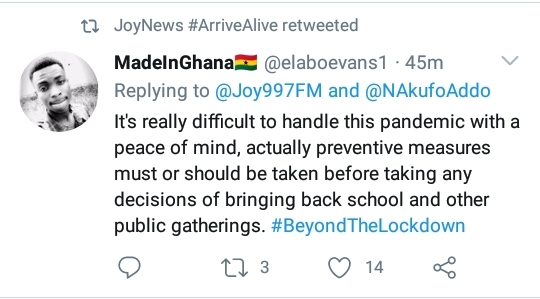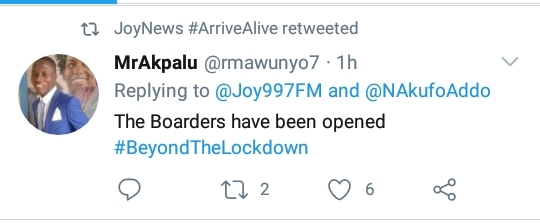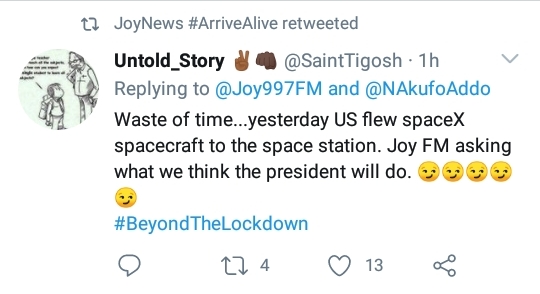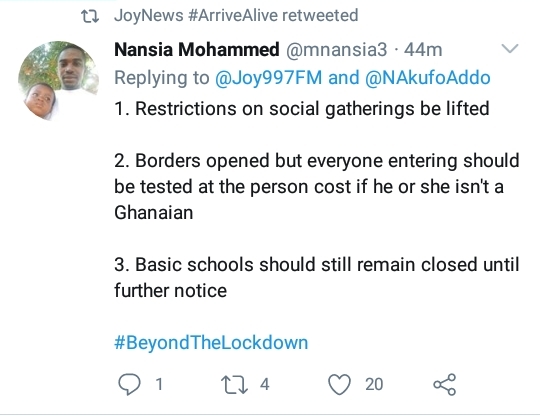 Meanwhile, the President has been trending on Twitter as social media users are struck with anxiety over tonight's address.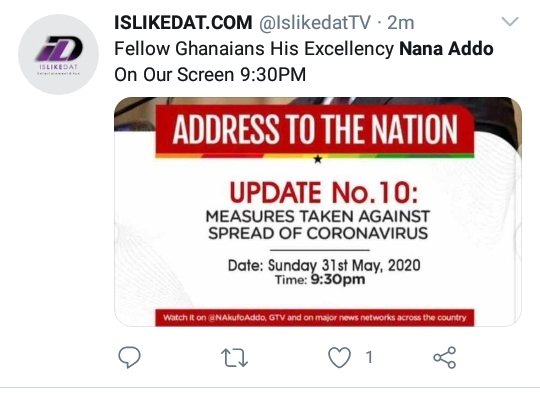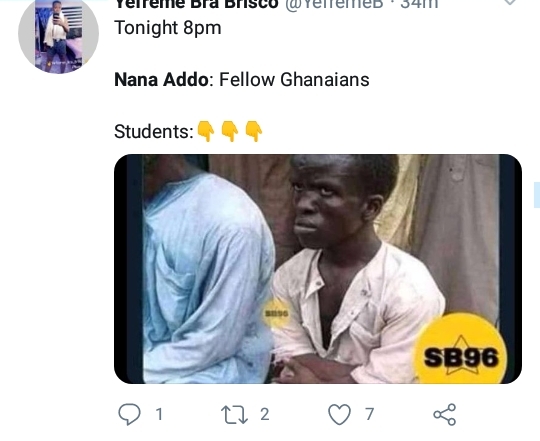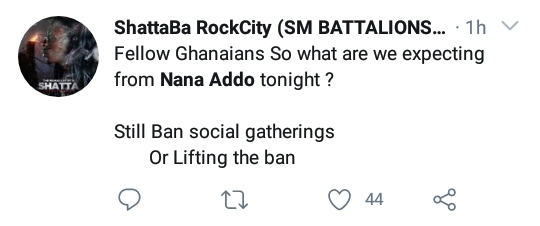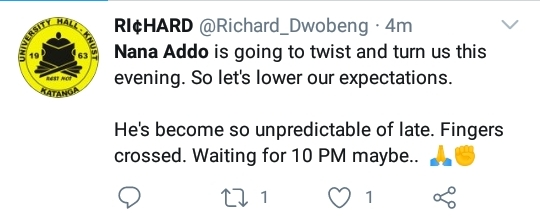 Currently, Ghana has confirmed 7, 881 cases of the coronavirus with 36 deaths and 2, 841 recoveries.