The president of the Republic Of Ghana Nana Addo Danquah Akufo has made his social media pages colourful once again with a post he made a few hours ago.
In the post that was seen on his Twitter page, the president stated that he had sworn in thirty one member of the council of state of the 4th Republic at the Jubilee House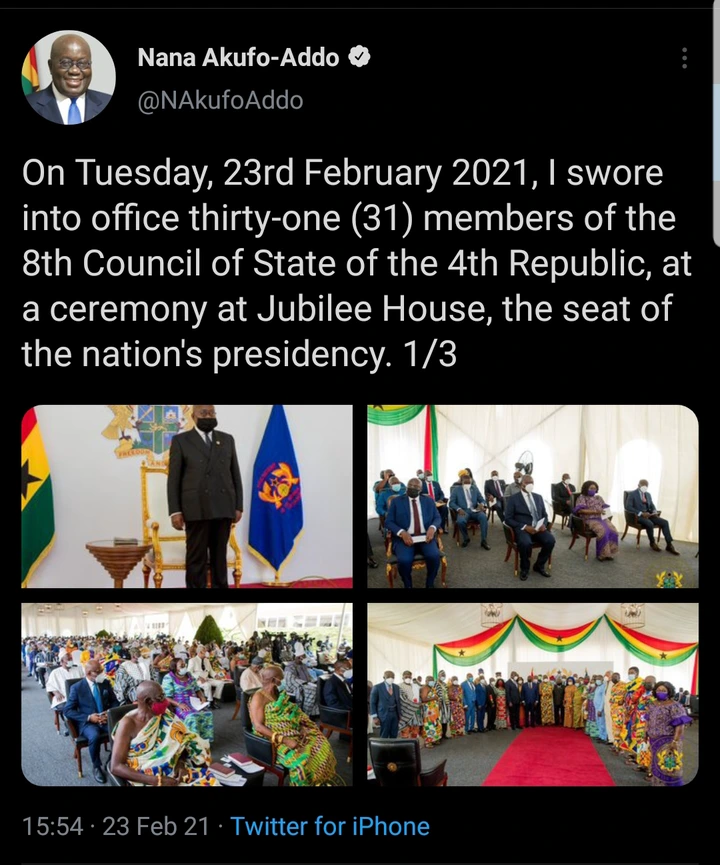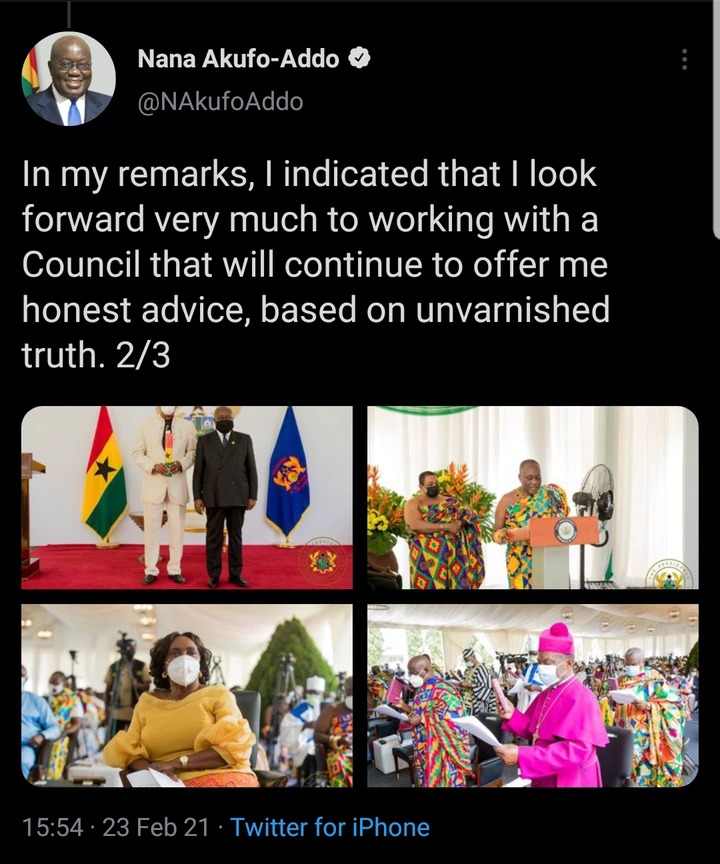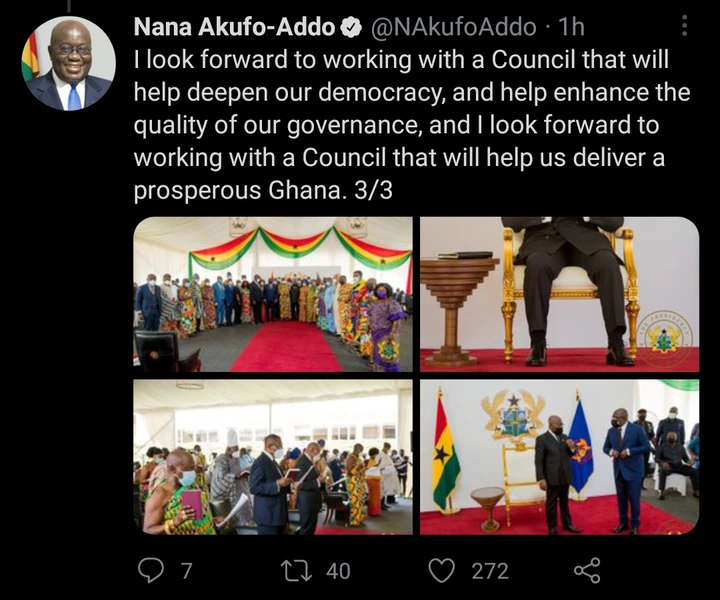 After addressing the people in the post he had made, the citizens also gave their reviews on the ceremony that he held at the Jubilee House.
Some citizens lauded him while others criticized the whole ceremony and even the social distancing.
Here are a few of the reviews.