After seeking the opinions and views of Ghanaians from 11th to 14th February, 2021 on who delivered well as EC Chairperson. Some expressed their thoughts on a comment session provided on my Opera News Hub.
The exercise which attracted over a hundred people, and making it easy to randomly rate at a hundred percent (100%), gave many the opportunity to express their thoughts on how both the current and previous EC Chairpersons performed according to public spectacles.
At the results, with over a hundred comments, the current EC Chairperson, Mrs. Jean Mensah obtained Twenty-One (21%) comments to her favour while surprisingly Mrs. Charlotte Osei grabbed Seventy-Nine (79%) comments on her side. Below are the views expressed by many people with JM as Jean Mensah and CO as Charlotte Osei: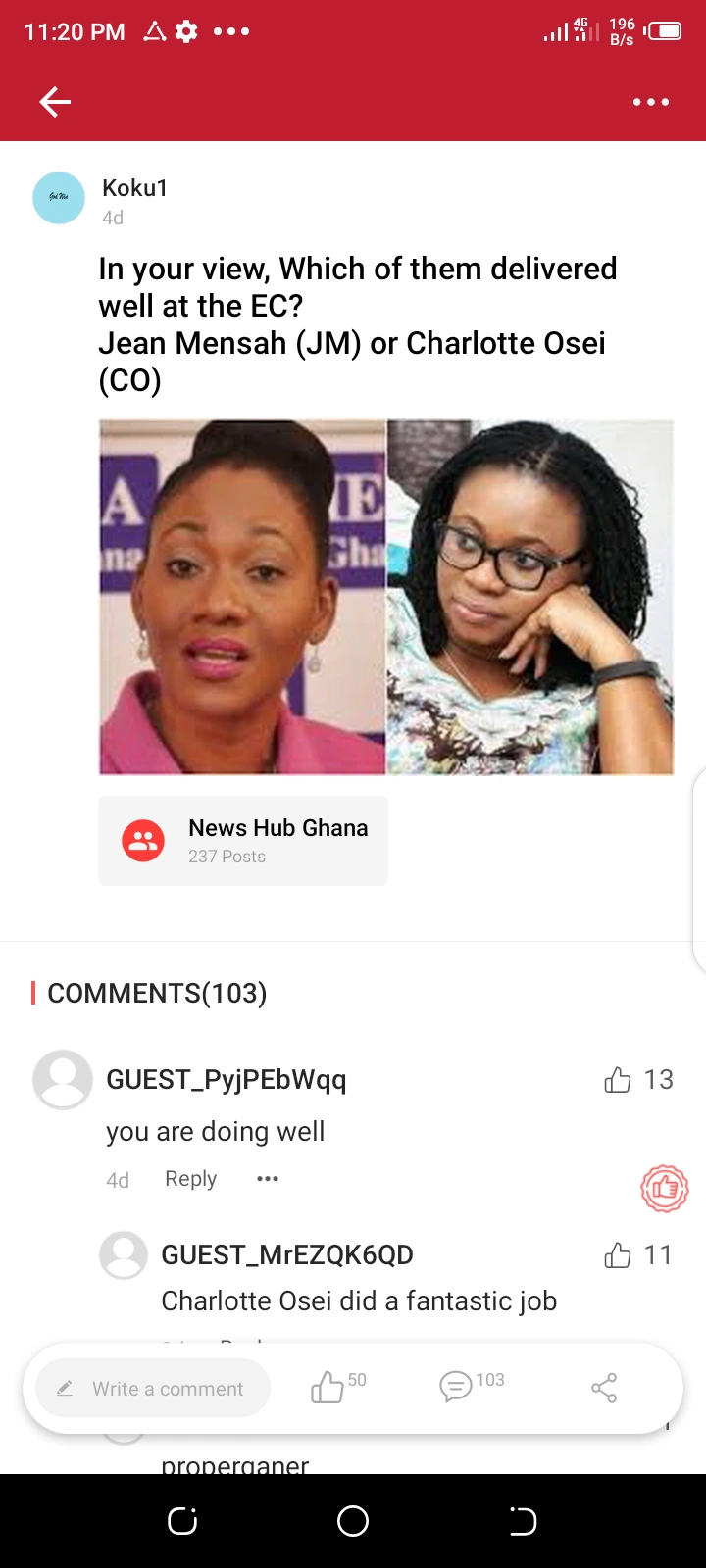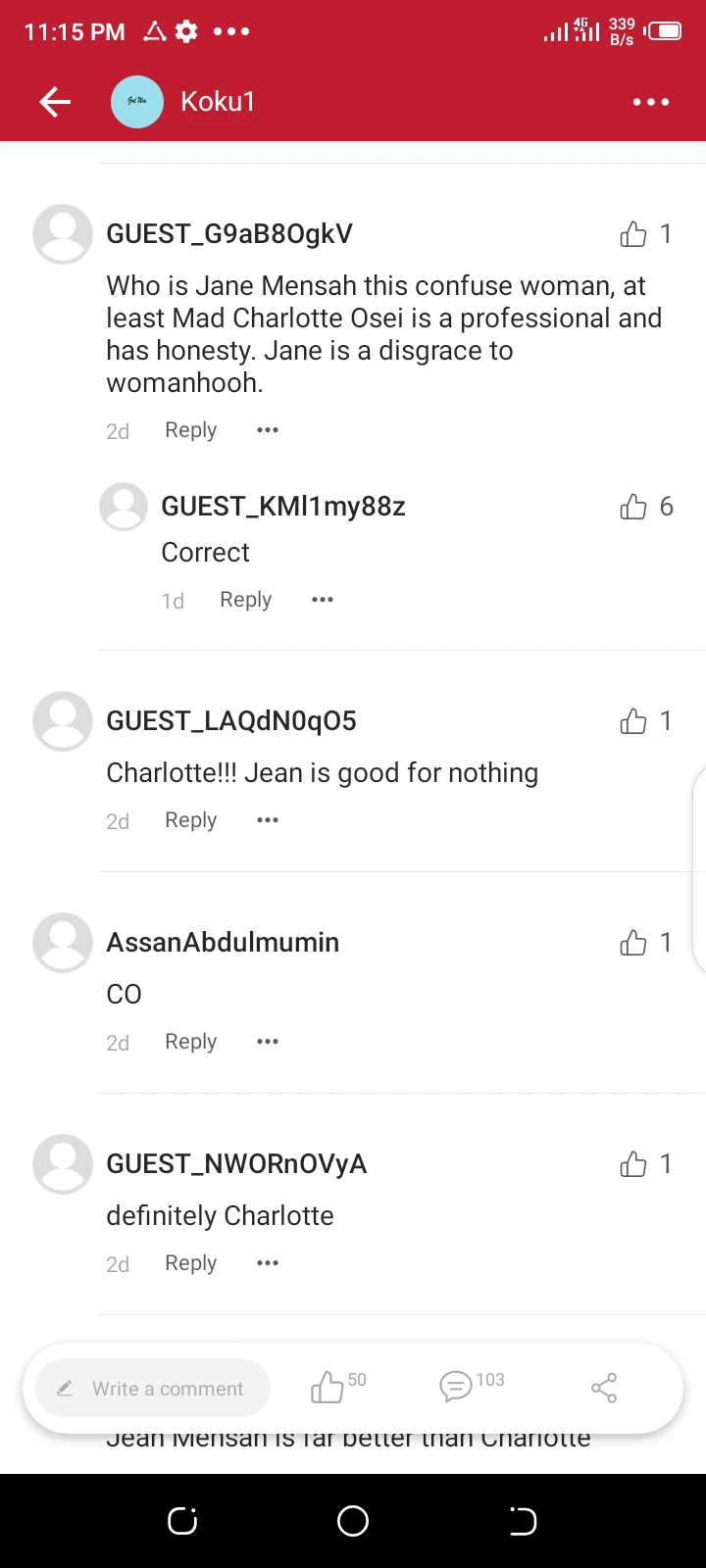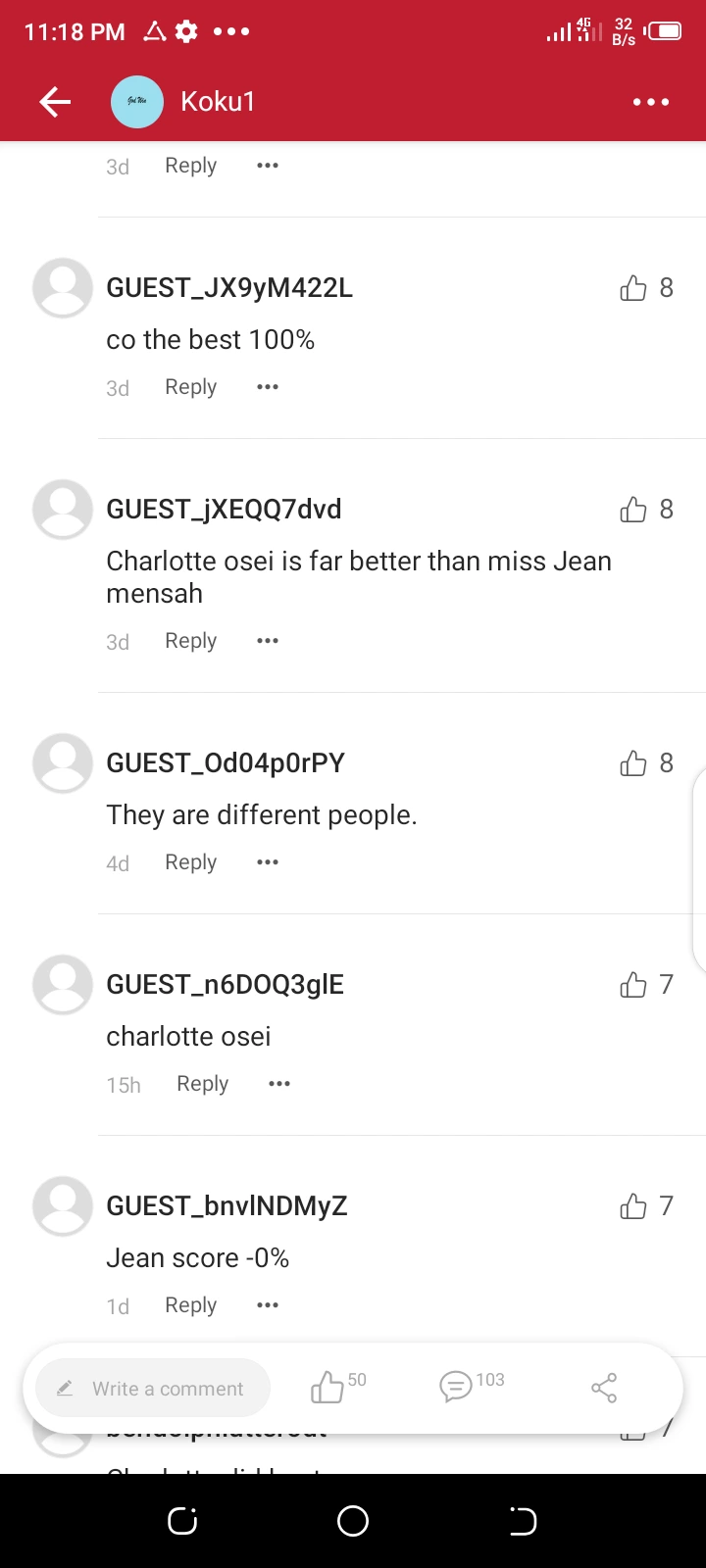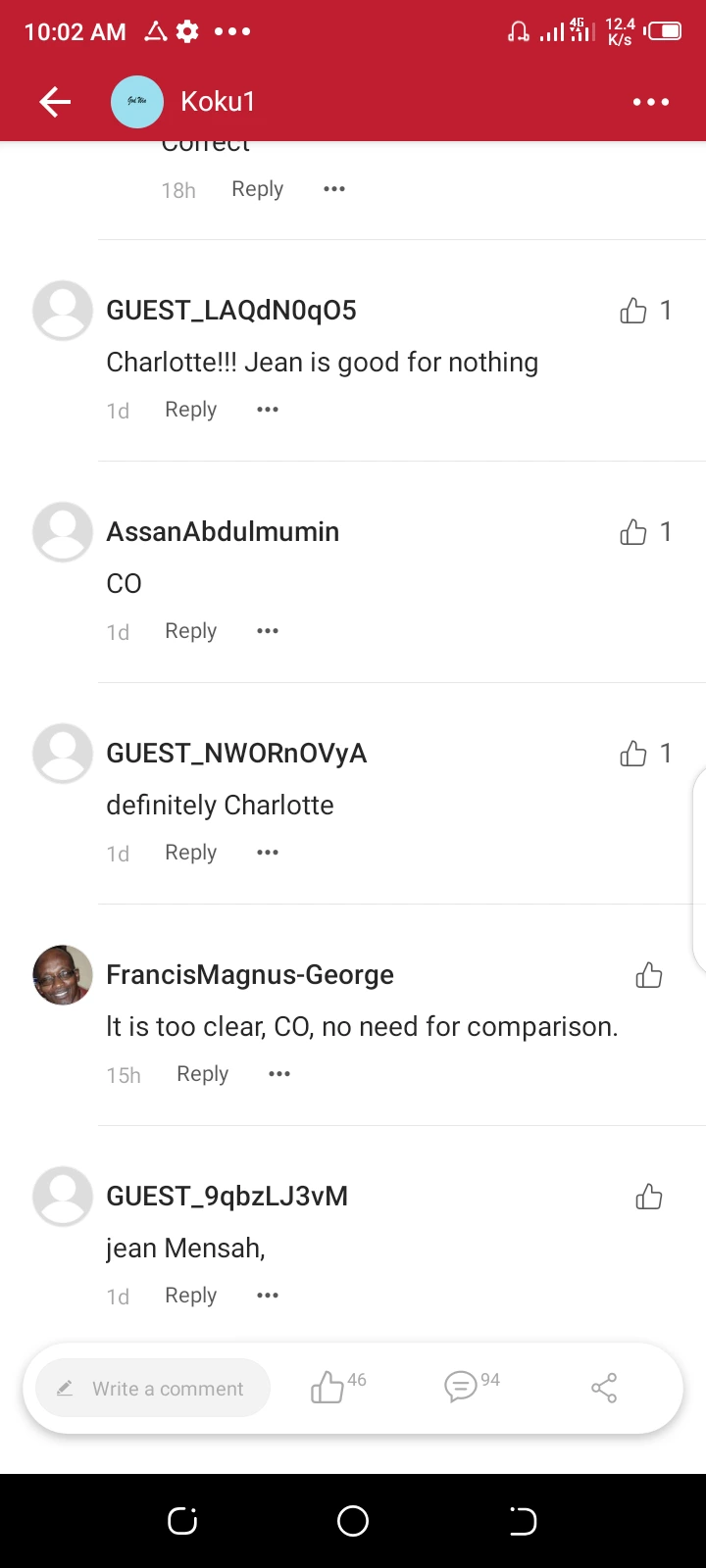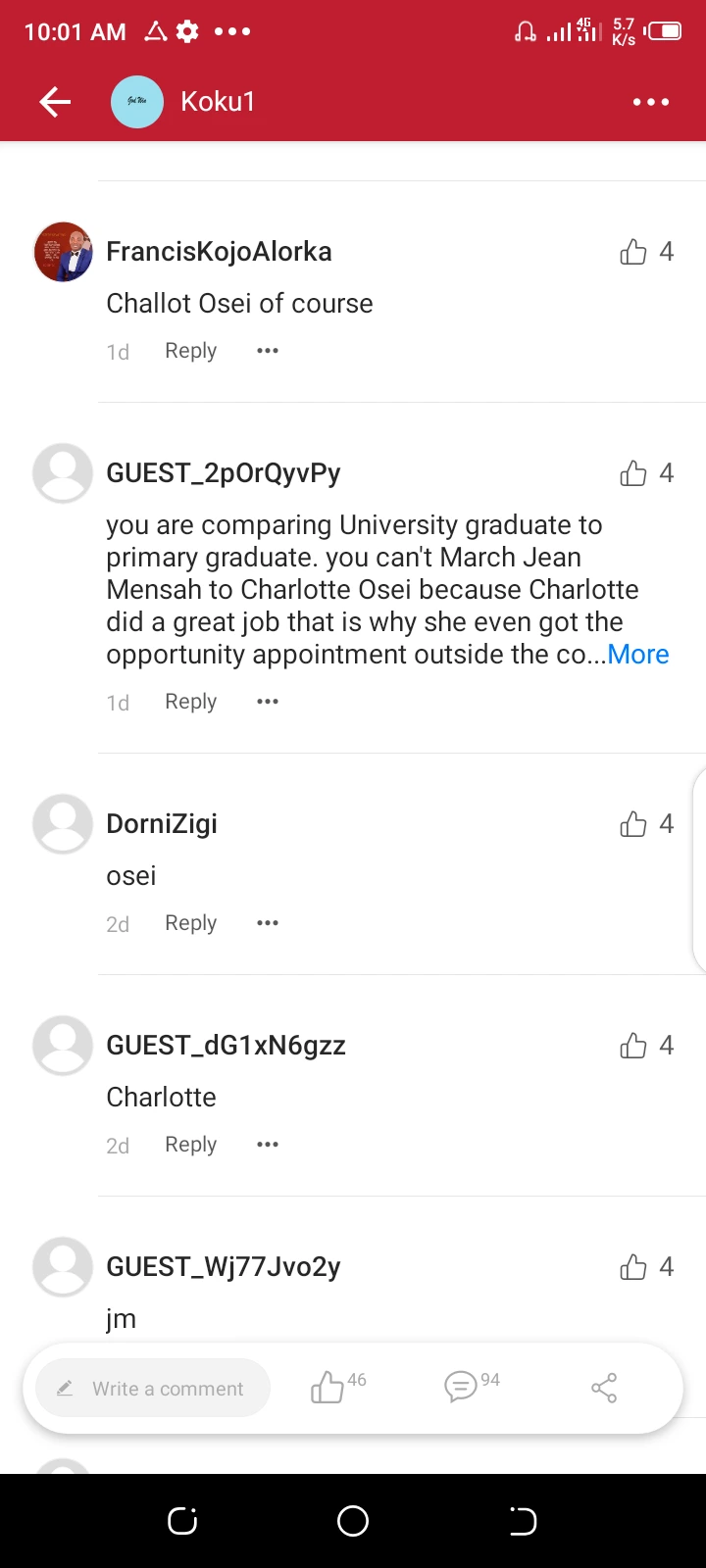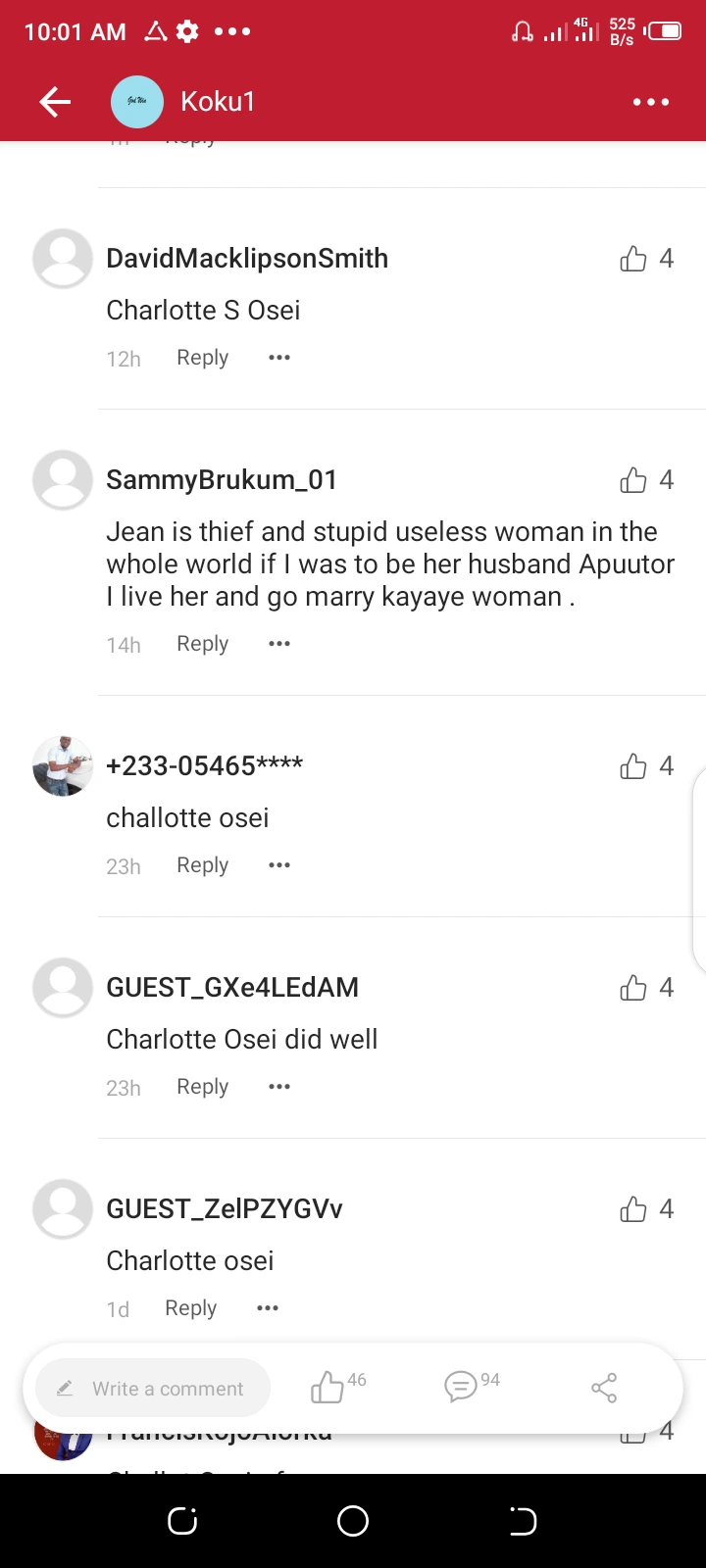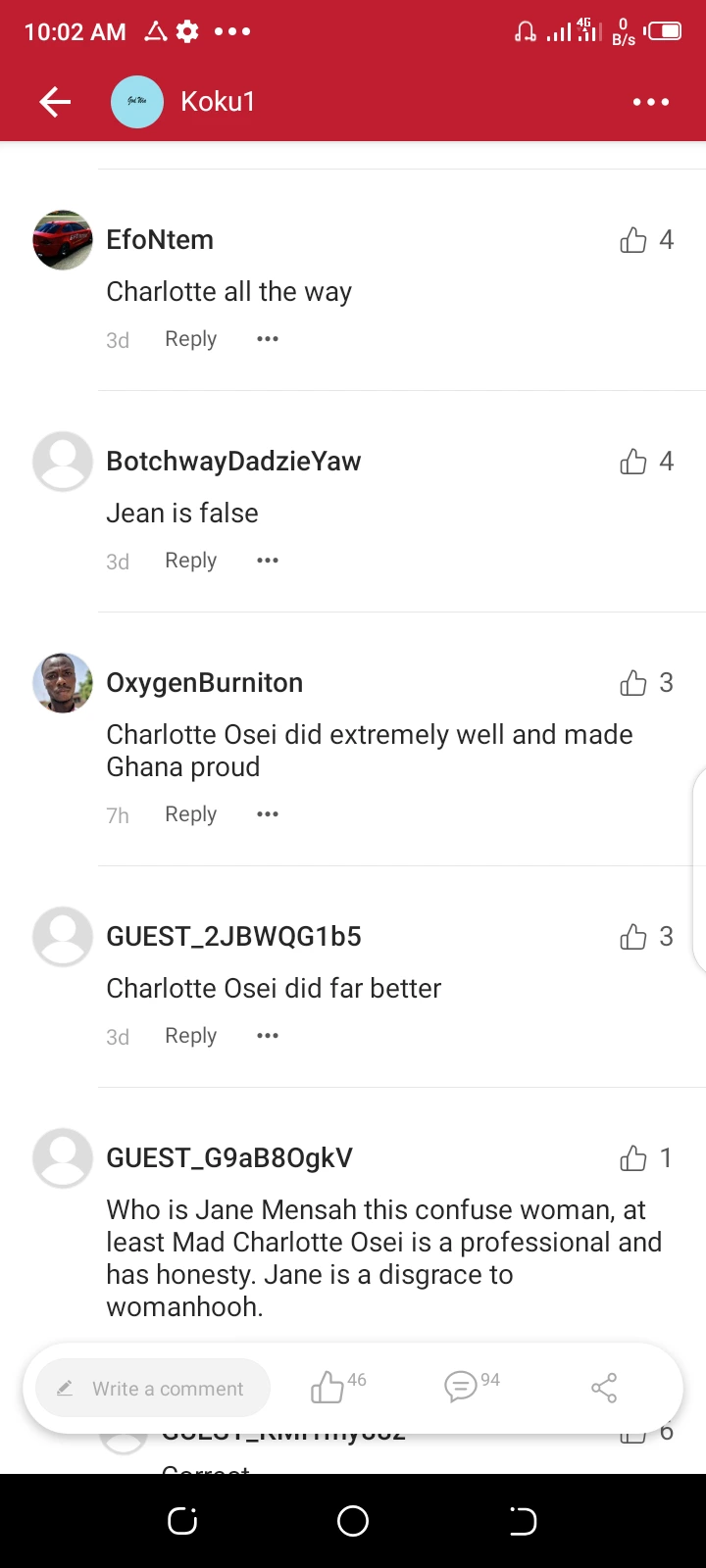 This went on and on with similar comments dominating well in favour of Madam Charlotte Osei.