Afforestation is one of the major issues Ghanaians greatly upheld and they are looking forward to see it's impact in the next generation.
However, the budget for this tree 🌴 🎄 planting which is circulating across social media is Gh¢ 125,000000.00.
As a result of this, Manasseh Azuri Awuni has finally speak out his intentions about the whole fortune surrounding the planting of trees project or initiatives.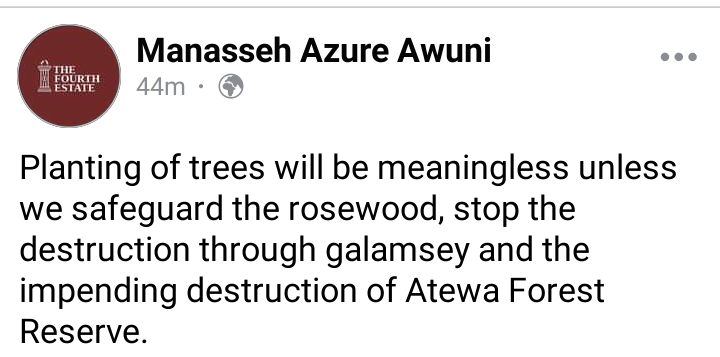 According to the journalist, it is useless and meaningless to spend huge sum of money on tree planting initiatives unless we safeguard the rosewood, stop the destruction through Galamsey and the impending destruction of Atiwa Forest reserve.
Manasseh Azuri Awuni made this statement known on his official Facebook page.
Nevertheless, if what Manasseh Azuri is saying will be taking into consideration, then we will not spend much money in tree planting.