With barley twenty-four hours after Accra based United Television suspended 'Asempa Yetia' a programme hosted by Mr. Ernest Owusu Bempah from their station, the outspoken member of the New Patriotic Party (NPP), is on another television station with fresh allegations.
The communications Director of the Ghana National Gas Company, Mr. Ernest Owusu Bempah was one of the panelists on Kumasi Based Wuntumi Television's Ammemuo Mmu Nsem last night.
As expected, Mr. Owusu Bempah descended on the National Democratic Congress (NDC) and Former President John Dramani Mahama with fresh allegations.
According to him, John Dramani Mahama in 2016 promised to promote human development in the country, but unemployment was on all time high under his tenure.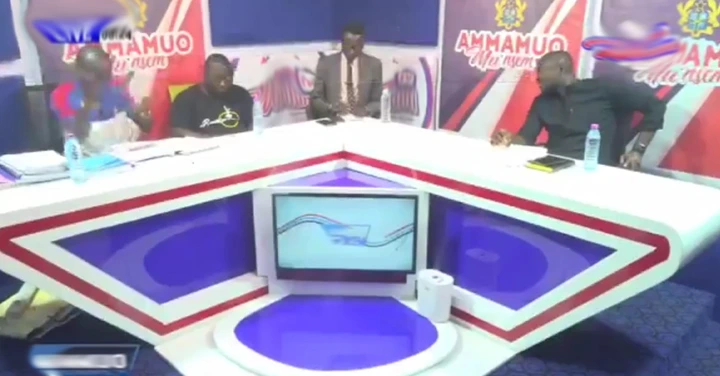 "John Dramani Mahama said he was promoting human development, that never happened under his tenure, but instead, he took the country to the IMF and dropped an embargo on public sector employment. He was asked to help the youth gain employment, and his answer was that, he was not a magician.
After doing all these John Mahama is promising to promote human development. How do we trust him on this one, we will not allow you to deceive us again?" Mr. Ernest Owusu Bempah noted.
Ernest Owusu Bempah further alleged that, the Judiciary seem to be treating the National Chairman of the Umbrella Family, Mr. Samuel Ofosu Ampofo with soft gloves after his violent take was leaked.
"Look at Samuel Ofosu Ampofo, after everything he said on that leaked tape, he is still walking a free man, sometimes I blame the judicial system, he should have been in jail by now. Look at what Happened at Ododiodio constituency recently, Nii Lantey has not been arrested, Collins Douda's brother Naaba is still walking without any punishment. Is it only the NDC that understands the language of violence? Anytime you will hear an NDC communications member, including Asiedu Nketsia and John Mahama raising issues about violence, then they are plotting something bad". Mr. Ernest Owusu Bempah alleged.
Content created and supplied by: BeaNana (via Opera News )