MORE PHOTOS: Man miraculously escapes death at Achimota overhead
A man in his early 50s, Mr James Awudi, surviving an accident off the N1 Highway at the Achimota overhead stretch on Friday, February 7, 2020, has shocked the internet.
Mr Awudi escaped death after his four-wheel-drive vehicle bumped into an articulator truck loaded with sand.
According to him, "a car hit me hard from behind and that pushed my car to collide with the articulator truck filled with sand; I didn't see what happened after that," he told Adomonline.com.
The timely intervention of the Ghana Police Service (Tesano Division) and bystanders helped Mr Awudi to get out of the dismantled Toyota highlander car with registration GR- 8270 -11, without severe injuries.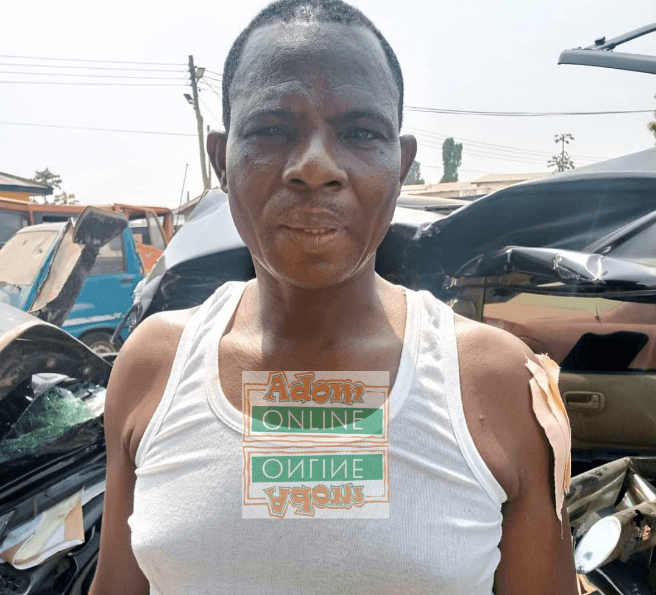 Dumbfounded Mr Awudi, who is also a pastor at Ebenezer Assemblies of God, Kotobabi branch, said he cannot comprehend how he survived the incident that happened midday at one of the busiest roads in Accra.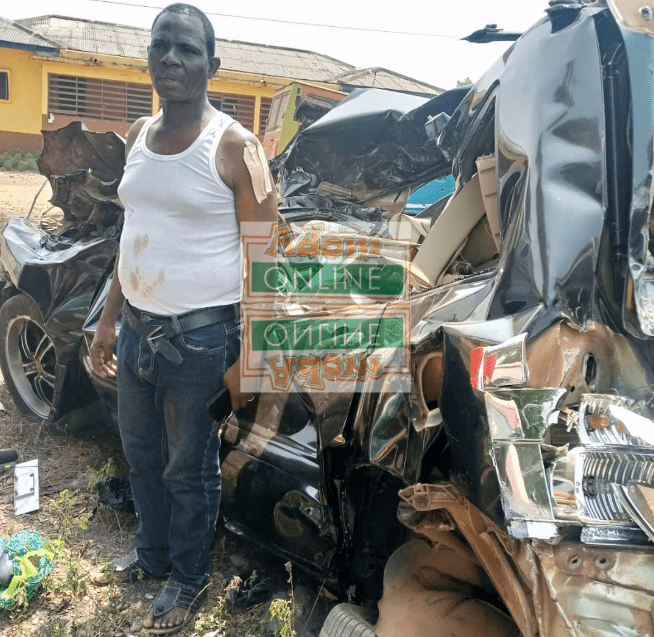 He explained that he was on his way to the bank to withdraw money for the weekend when the unfortunate incident happened.
Subsequently, a medical report from the hospital where he was taken showed no sign of internal bleeding, he confirmed to Adomonline.com.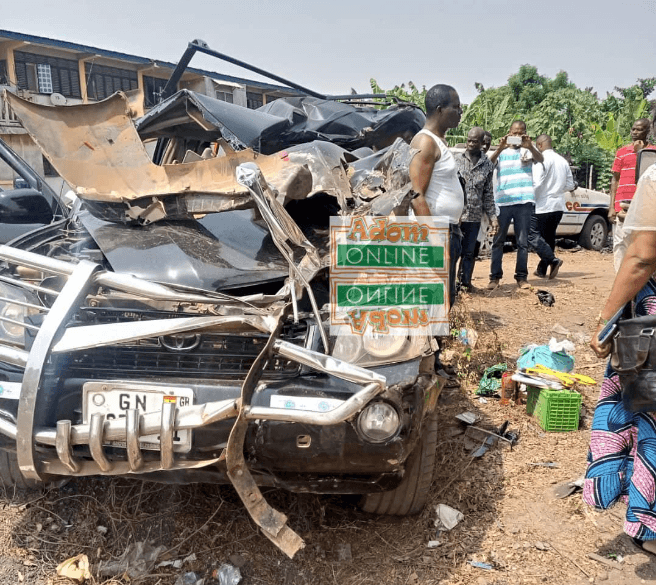 "This is the doing of the Lord. Nothing prompted me to leave home, I only wanted to go and withdraw some money because it's Friday. I am marveled," Mr Awudi said.
Meanwhile, his wife, Mrs Emma Awudi praised God for saving her husband's life.
"I was scared when I heard about it. It happened few hours after he left home and I didn't even want him to step out. I am shocked as to how he survived it," she said.
Mrs Awudi revealed she has four children, adding that, his survival makes her happy because she could not imagine life without her spouse.
"I think it's by God's grace he survived," she noted.