Lawyer Fatima Abubakar is a bold lawyer who is known to be fearless. She recently teased the NDC legal team. Because of her boldness when it comes to law matters, some people even suggested that the NPP should make her part of their legal.
. This young Lawyer was born on the 16th of 1986 in Moshie Zongo, Kumasi. She attended foundation of Jesus Christ for her primary education.She is an old student of the Kumasi Academy. After three years of her studies, she then proceeded to the university of Ghana to study as her degree. Whilst in the University, she was the vice president of Akuafo hall and subsequently contested as the coordinating Secretary for National Union for Ghana Students (NUGS) .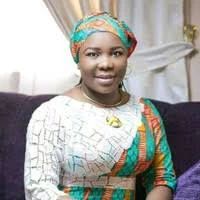 She is a lawyer by profession and was called together with her colleague hard-working lawyers to the bar in December 2020. She was appointed as the deputy director of communications at the presidency by president Akuffo Addo in 2017. She is a proud member of the elephant family.
She is known for her great communication skills and humility. She is known to be the first Lawyer to emerge from her community, Moshie Zongo, Kumasi. Her feat as an outstanding personality within her community has resonated every corner of the zongo such that she is now a mentor to many young girls especially those who get inspired by her profession.
Prior to her appointment, she was a member of the Lawson Resort, Danquah institute and SRN engineering. She is as well a board member of Ghana Trade Fair Company Limited.