Blood indeed is thicker than water and this is the common phrase we normally quote when it comes to the issues concerning family matters.
A lot more is said about the Current president of Ghana Nana Ad_do Dankwah Akufo Addo. Ghanaians are very much aware about Nana Addo and how he is handling the Nation and it's economy.
These two brothers look alike and no wonder they say "Blood is thicker than Water".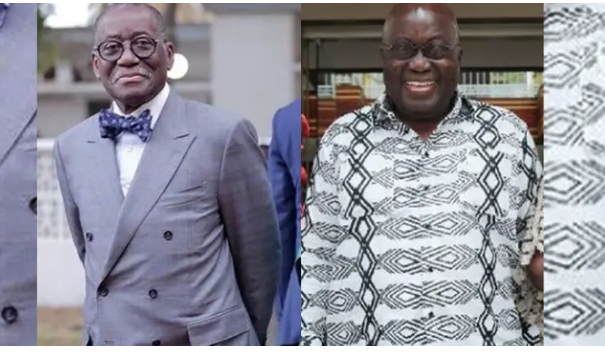 The biological brother of Nana Addo Dankwah Akufo Addo Also goes with the name Edward Akufo Addo . He is a good man as most people can testify. He is very humble and never boast about wealth.
He is noted to be the direct brother to the incumbent president of Ghana Nana Addo Dankwah Akufo.
That is Nana Addo Dankwah Akufo Addo and his brother Edward Akufo Addo in the pictures.
Source: operanewsapp