Ghanaians witnessed series of interesting scenes at the hearing of the petition brought before the Court by the leader and flagbearer of the NDC, Former President John Dramani Mahama. The hearing was officially scheduled for the last sitting but was postponed due to the failure of the Petitioner to file his witness statement.
The Lead Counsel for the Petitioner, Lawyer Tsatsu Tsikata deployed his strategy to convince the Court to consider their ruling on the dismissed interrogatories. However, the 9 Member Panel presided over by the Chief Justice once again disagreed to grant the request and also dismissed Mahama's application for a stay of the proceedings.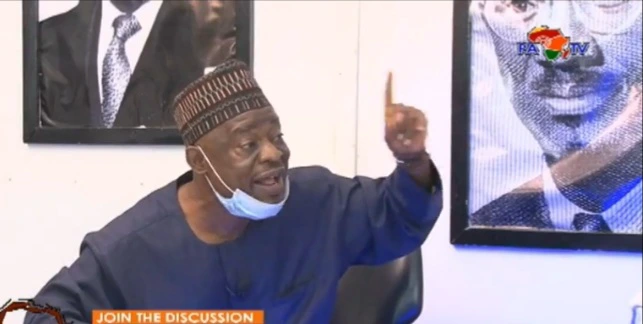 Today, January 29, 2021 officially hearing of the petition is set to commence and it is expected that witnesses will be interrogated by the Counsels. Prior to the hearing, the Member of Parliament for Sagnarigu constituency who doubles as Minority Ranking Member on Communications for the opposition National Democratic Congress, Honourable Alhaji A.B.A. Fuseini was interviewed on Good Morning Africa show by host Kwame Owusu Danso.
Honourable Fuseini has reacted to the Supreme Court's ruling on Mahama's interlocutrices. The MP have expresed his displeasure over the outcome of the ruling by the Court. In what he described as a disappointment, he lampooned one of the Judges who was questioned by Lawyer Tsatsu Tsikata in the course of the trial.
Speaking further, he indicated that it is disappointing to see a Judge been flawed before the Court. He however, registered his resentment over the conspiracy that all the Judges make anonymous decisions without factions and divergent opinions.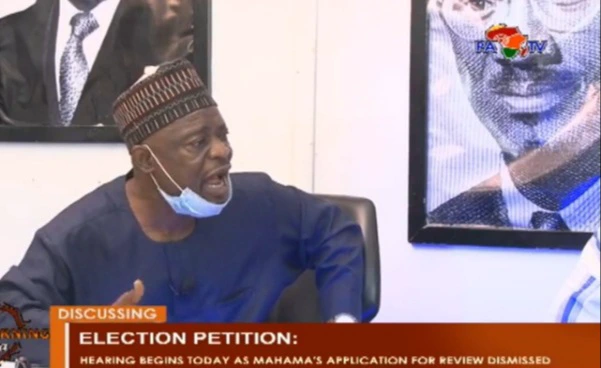 "Tsatsu Tsikata is the law himself. Even laymen understand his argument before the Court. Judges always have different ways of perceiving things. In 2013, we saw some Judges on the panel disagree with each other. How come all the 9 Judges always have the same Judgement."
"All the questions cannot be irrelevant as claimed. Tsatsu Tsikata has earned my respect with his boldness and courage before the Court. We are keen on seeking justice for Ghanaians. We will never allow that (injustice) to happen in Ghana."
Watch the full video here.
Source: Ghana_News