GIPC donates to Ghana health workers to support coronavirus fight
The Ghana Investment Promotion Centre (GIPC) in support of the country's fight against the deadly COVID-19 Pandemic, has donated over 3,000 Personal Protective Equipment (PPEs) to the Healthcare sector.
The items, comprising of PPE Coveralls, Gloves, Goggles and Cardinal Health Equipment were presented to the Ghana Health Service, Korle Bu Teaching Hospital and the Legon Hospital on Friday 27th March 2020.
Receiving the donation on behalf of the Ghana Health Service, the Director-General, Dr Patrick Kuma Aboagye, expressed his appreciation to the Centre.
"The Health Sector is stretched, and will be stretched if we don't do well now," he said.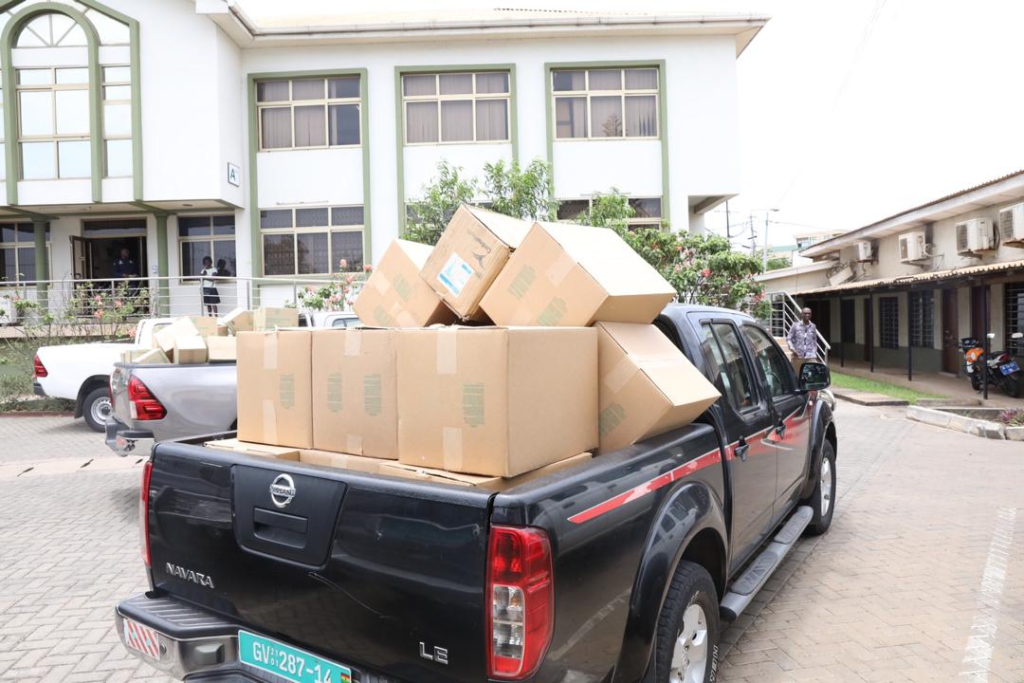 He encouraged corporate Ghana to assist as regular cases were still being managed by sector workers in addition to COVID-19 cases. The GIPC donated items will be shared among various medical facilities assigned to deal with the pandemic in Ghana.
Sinotruck, a Chinese heavy truck assembly plant in Ghana, through the GIPC donated an amount of GHC 50,000 also to the Ghana Health Service. The contribution was announced by the Chief Executive Officer of the GIPC, Mr Yofi Grant during the Centre's donation.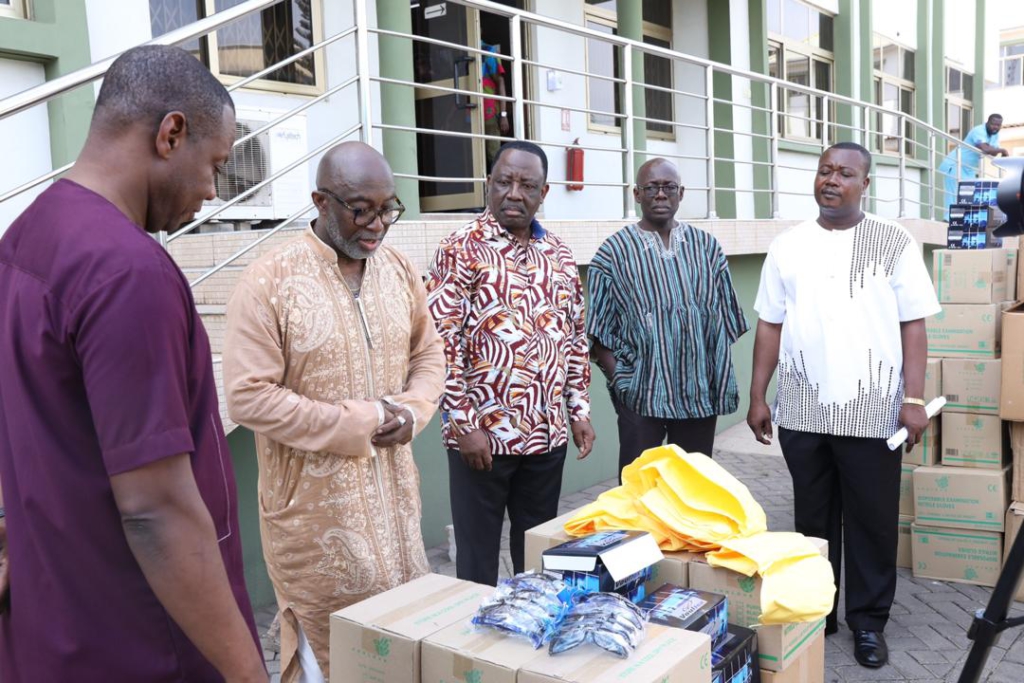 He said "this is just a token of our support to the Ghana Health Service and all those who are on the frontline in this battle against the COVID-19 virus. We know that these items are in huge demand as they are not manufactured in the country. Any resource we can use to make these available to ensure the safety of lives to support the efforts of our health sector workers, we will do. We believe that it's our responsibility and hope that many others will rally to the call and support this fight".
The GIPC continues to adhere to the Presidential Directives on COVID-19 and assures the public of their safety when dealing with them through protocols in place at the Centre.
All GIPC applications and accompanying payments will continue to be made and received at the front desk of our offices in Accra, Kumasi, Tamale and Takoradi.
The Center has adjusted working arrangements for its staff and is currently operating a shift system to ensure the safety and wellbeing of its workers.
Enquires and meetings may be made by telephone or prearranged video conference.
The Centre remains committed to serving its clients and encourages the general public to observe all precautionary measures issued by the Government.