General News
Latest
Did you know Tsatsu Tsikata is not only an adult law Lord, but was a wonder kid too? Check Out more details about him
The man has had his name within the legal and political circle since the 1970s, and became even more prominent in the fourth republic when he handled Ghana's exploration and oil hunting sector through the establishment of the Ghana National Petroleum Corporation (GNPC). 
The man Tsatsu Tsikata exudes brilliance, but did he start from a tender age? What has the journey been at the beginning of his life? Read on;
Tsatsu's father, Mr. Godwin Sru Tsikata was the textile sales manager of the United Africa Company (UAF). The company, every year will interview children of their employees for a scholarship awards.
Tsatsu participated in the 1960 election and was successful placing second in the competition to his elder brother, Fui Sakpoli.
Even at that age, he had indicated to the panel that he was going to be a lawyer. That was at the age of nine (9).
By age 18, Tsatus had completed his L.L.B with first class honours at the University of Ghana Law school. He then progressed with another 2 year scholarship to pursue masters in law at the University of Oxford.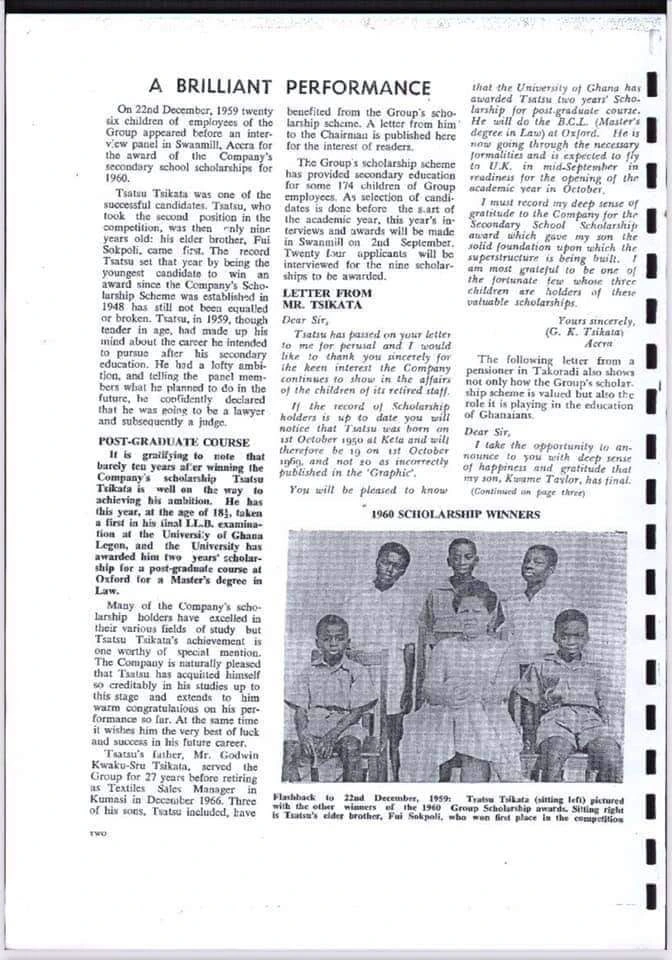 This is a brief historical background of the man, whom today many call a Law god. It is therefore no wonder.
The man started his exhibition of brilliance from infancy.