General News
Latest
Breaking:Paul Adom Otchere Leaks A Detailed Chat He Had With Martin Amidu
Host of Good Evening Ghana on Accra based Metro Television, Paul Adom Otchere has revealed that embattled Special Prosecutor Mr. Martin Amidu placed a phone call on him after his programme last week Friday. According to him, Mr. Martin Amidu was seeking to explain an editorial he featured on the Agyapa Royalties deal and the Airbus Scandal.
Mr. Paul Adom Otchere added that the conversation lasted for more than twenty minutes, and a snippet of it include:
"Now I have to tell you and I hope martin Amidu does not mind me telling you. Last week Friday, after I have had a Good Evening Ghana propgramme on Thursday in which we had conducted a very short editorial which is still online. In that we had agreed with John Mahama that Martin Amidu was varying his mandate based on what he had said that, he was not interested in prosecuting or pursuing the airbus matter, because John Dramani Mahama was running for office as the Presidential candidate of the biggest opposition party.
We had made the point on television here, by saying that Martin Amidu was varying his mandate by doing that. And that he was in violation of the oath that he had taken to be sworn in as the special prosecutor." Paul Adom Otchere indicated.
According to Paul Adom Otchere, Martin Amidu was unhappy with the submission, and called him for further explanations. He adds that even though he has already told some close allies about the phone call, it would be fair to also make it public to his audience.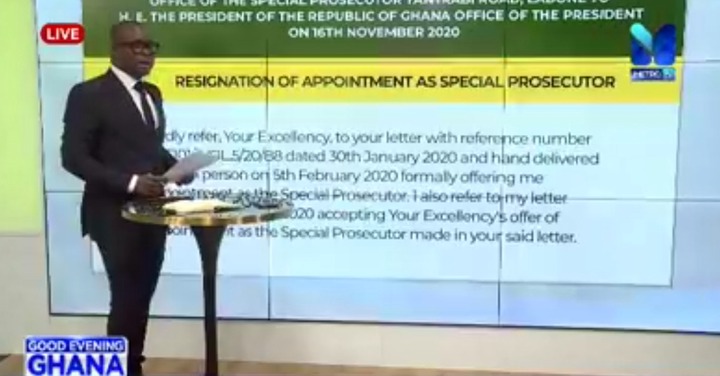 "Martin Amidu was unhappy with that comment so he called me on Friday evening, and I've told some people about this. We had twenty minutes conversation, and has some disagreements. He explained to me why he was not varying his mandate. And then we talked about other things including the Agyapa issue and a few other things. But he explained why he was not varying his mandate in a certain way". Paul Adom Otchere noted.
He adds that the issue of Mr. Martin Amidu presenting his report to the President also popped up in their conversation. According to him, Martin Amidu initiated his own investigations and he was at a lost on why the President should be the first person to receive the report.
"I asked him in our phone conversation that, why did you present your report to the President, because the President did not request you to do so. You did it on your own pursuance to your mandate, and he told me because the President is the commander in chief, and that the matter has security implications". He added.
Paul Adom Otchere further indicated that in his opinion, Martin Amidu goofed by refusing to involved those he found guilty in the Agyapa Royalties deal before concluding his report.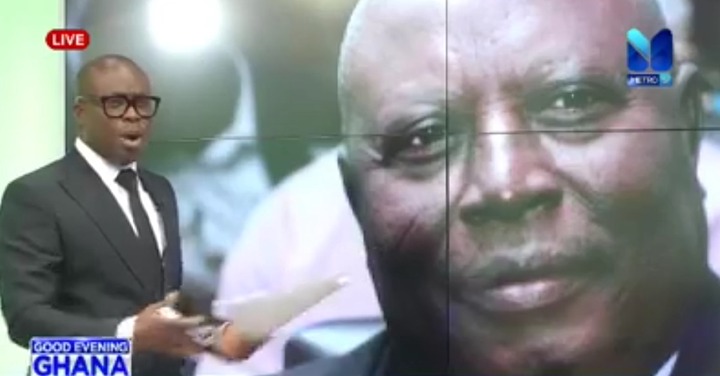 "If Martin Amidu finds people guilty or at fault, he needs to give them a fair hearing. I asked Martin this question in our phone conversation, that we are still at a lost on why he decided to make adverse public findings in a sixty seven page pregnant report, but in violating the rule of a fair hearing.
I'm not sure what Martin Amidu was trying to do, because you have made recommendations about people, you don't tell them anything. You send the report to the President, and he gives it to the Finance Minister that this Is what Martin Amidu has said about Agyapa, what do you have to say and the President writes something and says Martin, here is the Finance Minister's opinion of what you have said about him. Martin says he will not receive it. But that is not how it is done". Paul Adom Otchere added.
He adds that Martin Amidu's answer in the Telephone Conversation was that he has not started a full investigations into the issue.
"His answer was that, it's an initial process, and he had not yet started the investigations. I asked him again that if you say this is the beginning, and you have made such findings, can somebody then sue you in libel perceiving that when the investigations are concluded, you are not able to prove what you put in the report. I asked him that too". Paul Adom Otchere ended his telephone chat with Special Prosecutor Martin Amidu.