This is the level politics has carried us to, for now most spiritual than ever, a system known to have been associated with governance of a country, especially the debate between parties battling for power with clear mind set by expressing views and programs intend to implement. What do we see today, people go extra mile to use juju to destroy opponent for power in modern Ghana politics.
This will never and ever happen in the foreign country where a black cow head branded with NPP colours, white, red and blue, sadly Guggisberg 's error padlock was used and locked the mouth of the lifeless black cow head, while 2 schnapp bottles placed besides it.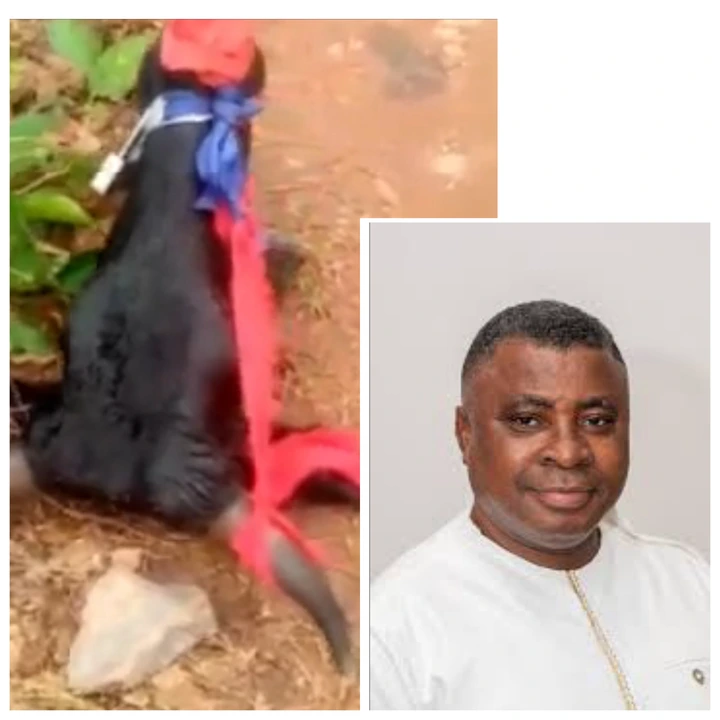 The plotter successfully dumped it at the entrance of a particular spot the lawyer with his supporters were going to have a min rally.
This occurred yesterday November 29, 2020 around 10:15am at Bekwai municipal in the Ashanti Region.
According to Micheal Asare popularly known as Poloo a member of Lawyer Kingsford Amofa- Agyemang communication team, it's came as a shock to them, though they can't accused any one for now, but considering the circumstances that led lawyer Amofa to independent, is purely to silence and close his mouth together with his vociferous communicators in the Bekwai constituency.
He was quick to have added that, this will not intimidate and stop them from pushing harder until power rest in their hands come December 7.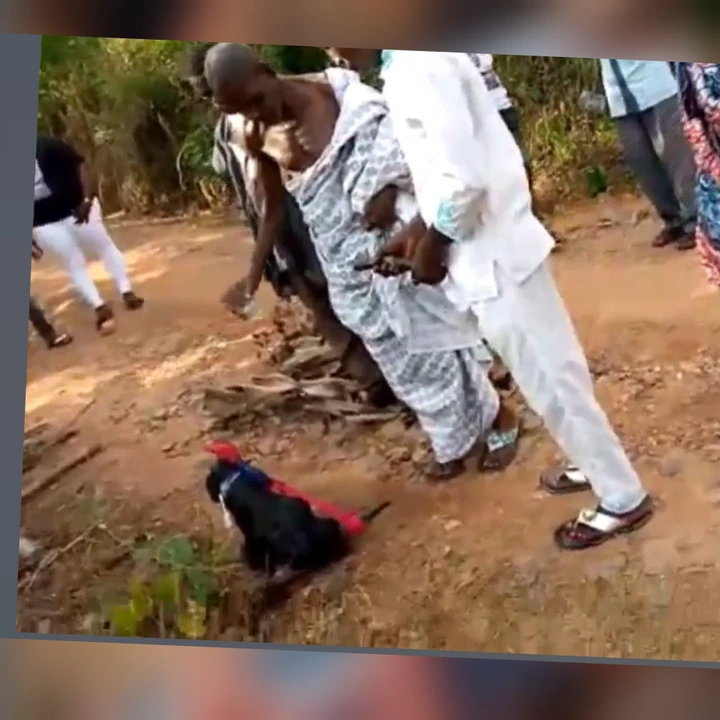 They sort for spiritual advised from the stool land where libations was poured, after it was set ablaze.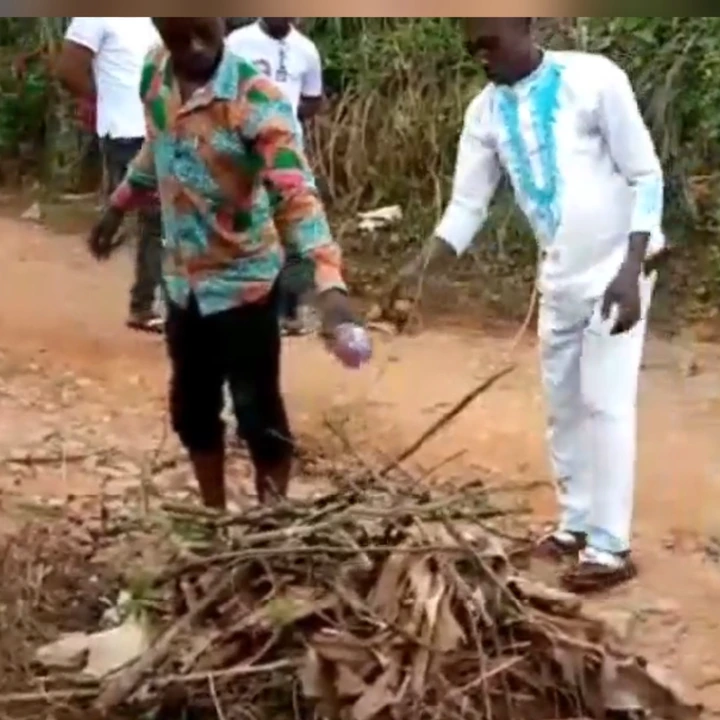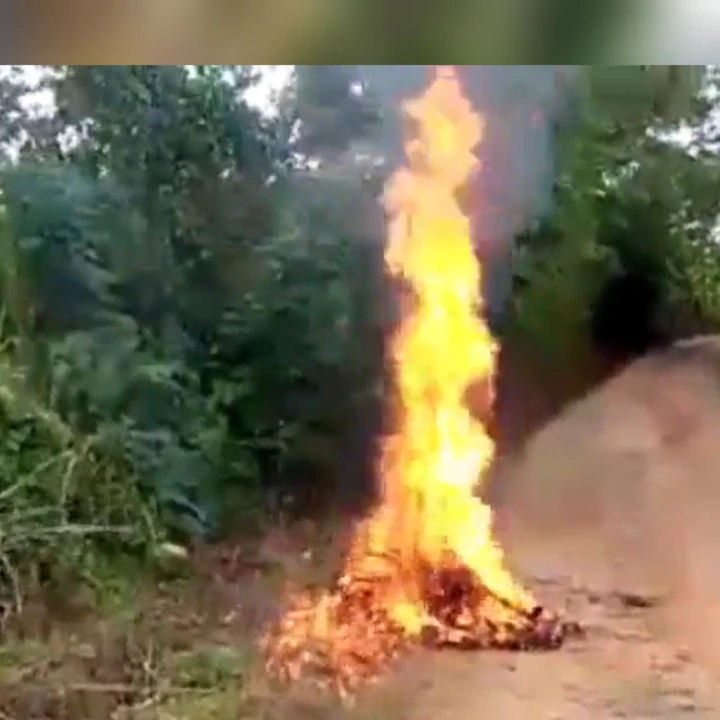 Story By: Wolibismark